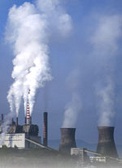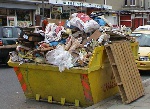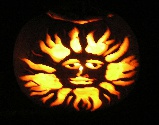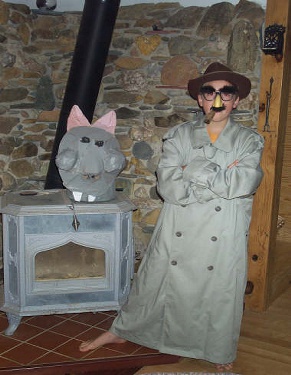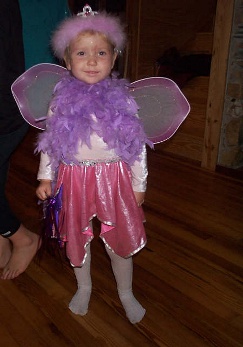 GREEN BUILDING

In the United States, construction accounts for:

36% of total energy use
65% of electricity consumption
30% of greenhouse gas emissions
30% of raw materials use
30% of waste output (136 million tons annually)
12% of potable water consumption

"The remarkable thing about his sites is not that there are huge piles of recyclable wood ready for recycling, but that there are very small piles of any waste at all."

Dave Ghirardelli,
Orange County Solid
Waste Inspector

Green building has finally emerged in the mainstream. The fact that the phrase "green building" is widely recognized and understood is proof that it is being taken seriously.

Even the Home Builders Association, after many years spent editorializing and actively lobbying against green building practices, now sponsors green building committees and publicly endorses some of the principles of sustainable contruction.

This is gratifying for those of us who have been promoting and practicing green building (often against the tide) for many years, all the while laying the groundwork for greater acceptance by the mainstream building community.

"Once you understand the principles and effects of green building, there's no going back. It becomes simply the right thing to do."

Mark Marcoplos

It starts with intelligent design. The most important design decision in regard to the home's effect on the environment is its size. Not only will a smaller house use less resources to construct, but it will continue to require less energy to meet your needs.

DESIGN

Solar orientation, window placement, and solar design features are also critical to future success.

"Simpler forms lose less energy because the ratio of exterior surface area to volume is smaller. Every projection from a house is like a cooling fin."

Sarah Susanka - architect and author of "The Not So Big House"

ENERGY EFFICIENCY

This is the investment that continues to pay dividends - environmental and financial - for the lifetime of the house.

Excellent insulation and air sealing are the fundamentals that make a home comfortable and durable while providing low-cost, low-impact energy efficiency. We use sprayed cellulose (made from recylced newsprint) wherever possible. It gets into all the nooks & crannies for maximum effectiveness. On average it costs about $100 more per 1000 square feet of structure and the energy savings will pay this extra cost back in 1-2 years. After that, it's dividend time.

Cooling is much more of a challenge in our region than heating, so we design specifically to reduce the home's need for expensive, mechanical cooling systems. An open, airy design, properly sized eaves, strategically placed exhaust & ceiling fans, efficient lighting & appliances, ample daylighting, and effective passive ventilation are key components of a whole-house approach to reducing the energy costs of cooling.

WASTE REDUCTION

INDOOR AIR QUALITY

WATER CONSERVATION

GREEN PRODUCTS

Huge amounts of waste can be saved before the first tool is fired up by utilizing a smart design approach. While it may not be the best business practice, I like to work with a customer's design ideas to determine if the scope of the project can be reduced. A smaller house means less waste (and less future energy, less maintenance, less cost, etc.).

Building in two-foot increments helps to get the best use of lumber and other materials which typically come in even-numbered lengths & widths. There are many other design decisions that can cut down on job waste later on.

When heating & cooling ducts are installed it is imperative that the joints be sealed - not with duct tape that ironically fails - but with a mastic sealant that prevents air leakage. It is estimated that a properly sealed duct system can reduce energy costs by as much as 30% - not to mention the benefit to indoor air quality.

Then there is the simple approach of not throwing useable material away. Unfortunately, the general approach taken by mainstream builders is that it's cheaper to throw leftovers away than to spend time managing the miscellaneous materials. We challenge that conventional wisdom and besides, throwing good stuff away just doesn't make sense.

A well-sealed house and a sealed duct system are keys to achieving good indoor air-quality. Leaky ducts can deliver dank, moldy crawl-space air or insulation particles into your living space. Leaks in the building envelope can allow other impurities to penetrate the house.

Other tactics to ensure fresh clean air include providing for effective ventilation (designing for natural air-flow and strategic fan placement), reducing or eliminating carpet, using low VOC paints, and eliminating direct access from the garage (which can bring carbon monoxide into the house).

From water-conserving appliances to plumbing fixtures, there are many opportunities to reduce water consumption. Some products are better than others as we have learned with the failures of many low-flow toilets. We can help you choose the models that are proven performers.

Rainwater collection is a great way to provide for some of your landscaping and gardening needs.

There are a wide variety of products made from recycled or sustainably-produced materials - including decking materials, tiles, flooring, and lumber. Decking made from recycled wood and plastic (bags, milk jugs, etc.) such as Trex or Weyerhauser ChoiceDek is a popular product choice.

The greenest products are often re-useable, salvaged components. We encourage the re-use of windows, doors, cabinetry, and other materials that the customer may have. There are also local sources for re-useable materials, such as the Building Supply Recycling Center and the Habitat for Humanity Reuse Center.

The stones in this hearth came from local fields, with a few special stones brought back from trips.

The flooring is heart-pine salvaged from a local building, the old Internationalist Bookstore, built in 1936.