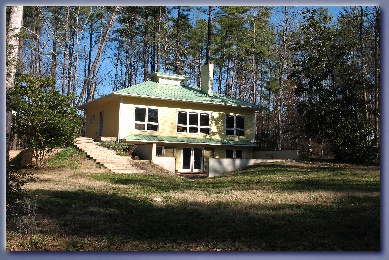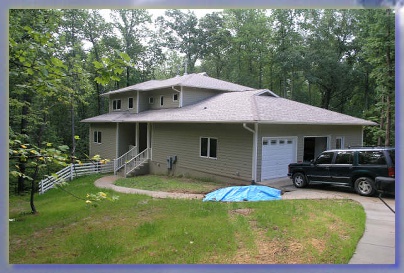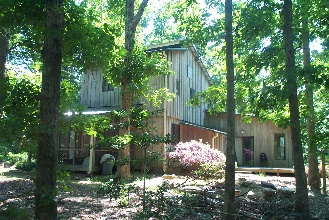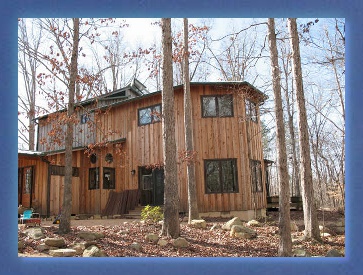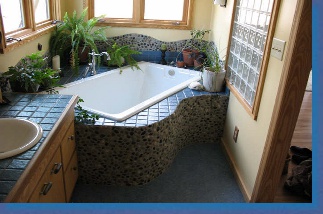 Project Gallery

Richard Scoville, Chapel Hill

Architect:
Giles Blunden


Key Features:

Radiant floor heating
Dyed concrete floors
Earth-bermed 1st floor
South-side courtyard


South view on a January morning

Killough residence
Chapel Hill

"I have only good things to say about Mark's work, and more, about his people. They do excellent work at a rapid pace. They always leave the site tidy. They are always reliable, courteous and considerate. Mark's contracts are clear and simple, and he sticks to them. Finally, having shared our living space with his crew for an extended period, we appreciate that Mark has a knack for hiring people who are invariably friendly and interesting."

Reder residence

Durham County


Architect:
Alicia Ravetto


Key Features:

Apollo-type hydronic heating system (heating domestic water & used for space heating).
Solar water heater - tied into hydronic system.
Passive solar with decorative concrete floor as solar mass.

Weakley residence - addition & remodeling
Chatham County

Before

"When we planned a major addition to our house, we decided to use Marcoplos Construction for both design and construction.  We developed the design collaboratively with Mark.  He was very open to our ideas, and the process was a positive one, with him bringing his own design ideas as well as practical understanding and experience with construction techniques, green-building, and cost management.  During the construction process, we had a 2 year old and were expecting our second child, and the addition involved alterations in every room as well as demolition of the existing kitchen.  Mark and his crew were very professional and friendly, and went out of their way to make the process as efficient and as minimally obtrusive in our lives as possible.  The completed project has wowed everyone who has seen it, and among the most common comments are praise for the nearly seamless integration of the new portions of the house with the old and the overall wonderful upgrade in the appearance and functionality of the house."

Alan and Allison Weakley

After